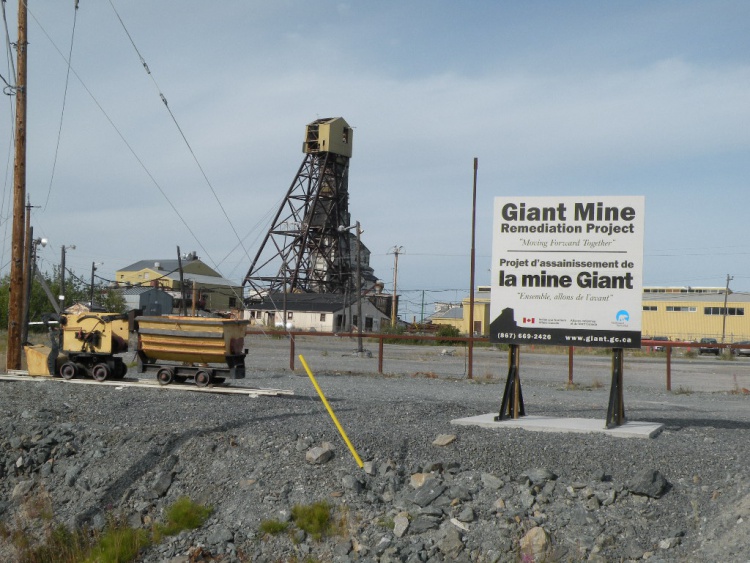 Efforts to clean up the arsenic at Giant Mine have been ongoing since the late 1990s. The many studies, reports, hearings, and the recent environmental assessment have generated a massive archive of material about the issues surrounding mine remediation. What can we learn from efforts to remediate up one of the worst toxic sites in Canada? What does the Giant Mine experience tell us about community involvement, the importance of indigenous knowledge, and the role of history and memory in current mine remediation controversies? Tracing the history of the Giant Mine remediation project can address these and many other important questions.
More generally, research on mine remediation in Canada has focused on its scientific and economic aspects; little is known about remediation as a political, social and environmental force. Recognizing this, current graduate research explores the social aspects of mine remediation using the case study of the Giant Mine in Yellowknife. This research will ask: What are the wider social costs and benefits of remediation? Can local Aboriginal historical and ecological knowledge be used to assess and manage remediation plans? How can approaches to mine remediation be changed from a focus on site containment to an emphasis on community remediation? This research will include online archival study, literature reviews, key informant interviews and participant observation and will attempt to gather the many different perspectives of the Giant Mine Remediation Project. In partnership with the Yellowknife's Dene First Nations and Alternatives North, this research will follow the ongoing remediation process and will investigate how effectively assessments of and planning for remediation have included local knowledge and community concerns in remediation planning; this is critical for understanding the broader issues of resource development and environmental justice across northern Canada. This research will benefit Aboriginal partner organizations and will contribute to a broader understanding of the social dimensions of mine remediation and the development of best practices for community engagement during mine closure.
Working under the supervision of Professor John Sandlos at Memorial, a geography MA student, Caitlynn Beckett will delve into the massive paper trail created by the remediation project, and as what we can learn from the process.
For more on this theme, see a recent publication by Sandlos and Keeling on the role of Yellowknives' traditional knowledge in the Giant Mine environmental assessment.